RIBA House of the Year 2015
Every year the Royal Institute of British Architects (RIBA) looks for the best new home in Britain to be awarded the accolade of 'House of the Year'. Celebrating excellence in housing design the panel of judges scoured the country to find the leading examples of new properties built by architects in the UK. The shortlisted properties are the work of designers who have pursued the highest standards of design to create cutting-edge homes.

For the first time, this year saw RIBA teaming up with Channel 4's Grand Designs to present the House of the Year award. In a special 4 part series the programme followed presenter Kevin McCloud as he toured the properties on the long list and revealed the houses that had made the shortlist for each category. Visiting spectacular new builds across the country from spacious build designed for country living to developments which made the most of small city spaces – all properties featured were innovative and impressively pushed the boundaries of modern design.
House of the Year 2015 Shortlist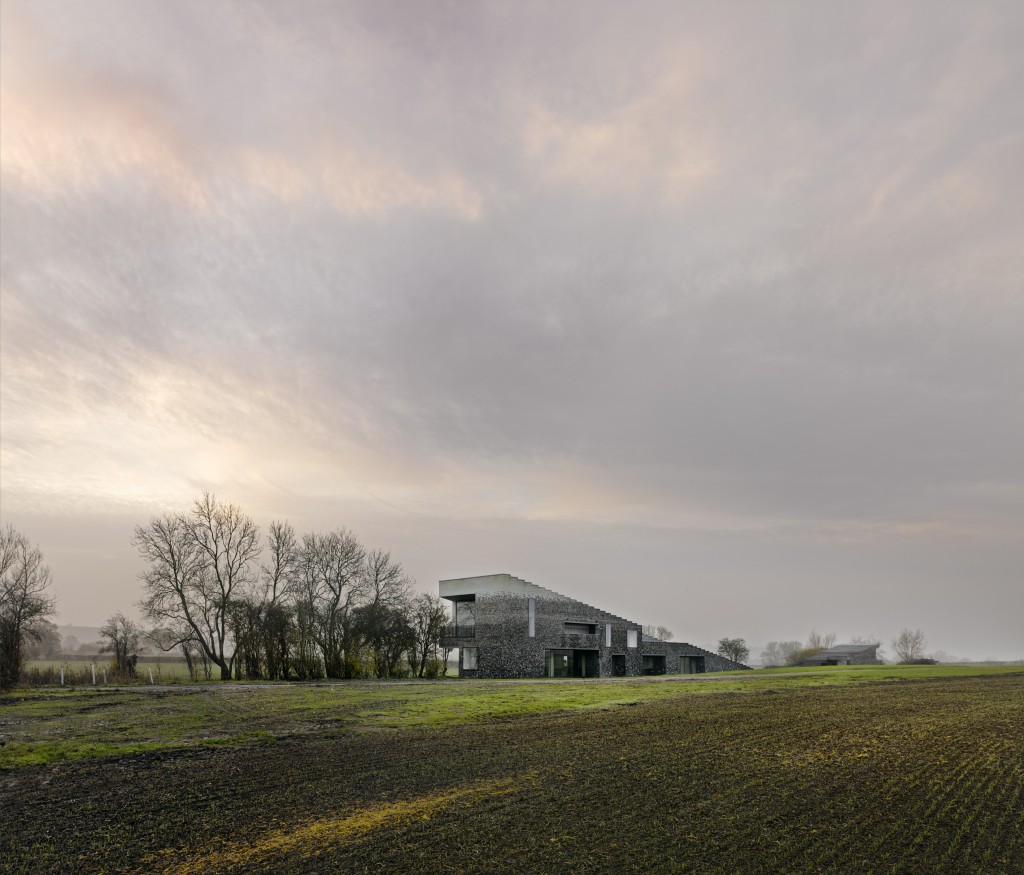 The winner was announced in November 2015 to be Flint House – a striking property designed by architects Skene Catling De La Pena and commissioned by Jacob Rothschild. Described by judges as a marvel of geological evolution and construction, Flint House is a celebration of its location being situated in the flint-layered fields of the Rothschild's estate at Waddesdon Manor in Buckinghamshire. Conceived as a wedge of geology which rises up through the flat landscape, the unique staircase-like structure stands out against, but also compliments its surroundings. The designers have cleverly achieved a balance of creating a wholly modern piece of architecture which has an air of being a naturally occurring formation. Constructed of masonry with flint cladding the architects worked with a number of skilled craftsmen to achieve the unique finish. The inside of the building, which forms accommodation for family members and guests, is split into two parts: the main house plus an annexe and include an intriguing feature of a small rivulet of water that that cuts a grotto through a corner of the main house.
RIBA President said of Flint House – "Although superbly original and unique, it continues a fine tradition of RIBA award-winning houses that provide exemplars for others: architects, clients and developers."
The use of natural materials, understanding of the natural landscape and ingenious architectural design certainly make Flint House a worthy winner of House of the Year with all the houses featured on the Grand Designs show providing a wealth of inspiration for modern home design. Details of the properties on the short list can be found on the RIBA House of the Year website.
Are you inspired to commission your own Grand Design? Take a look at our Land For Sale pages.
(images via www.architecture.com)